When you are looking for a long lasting quality hair dryer, the options just keep getting more and more. The Babyliss 3q is aimed at the higher end of the market so buyers will be expecting a lot of bang for their buck. 
Babyliss are saying this hair dryer will deliver salon level quality as well as cutting up to 10 mins off your normal hair drying time. Lets dive in to our review and see if it delivers.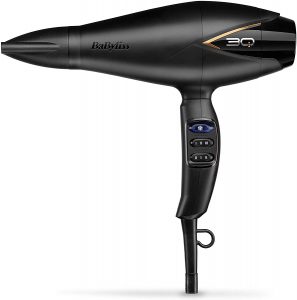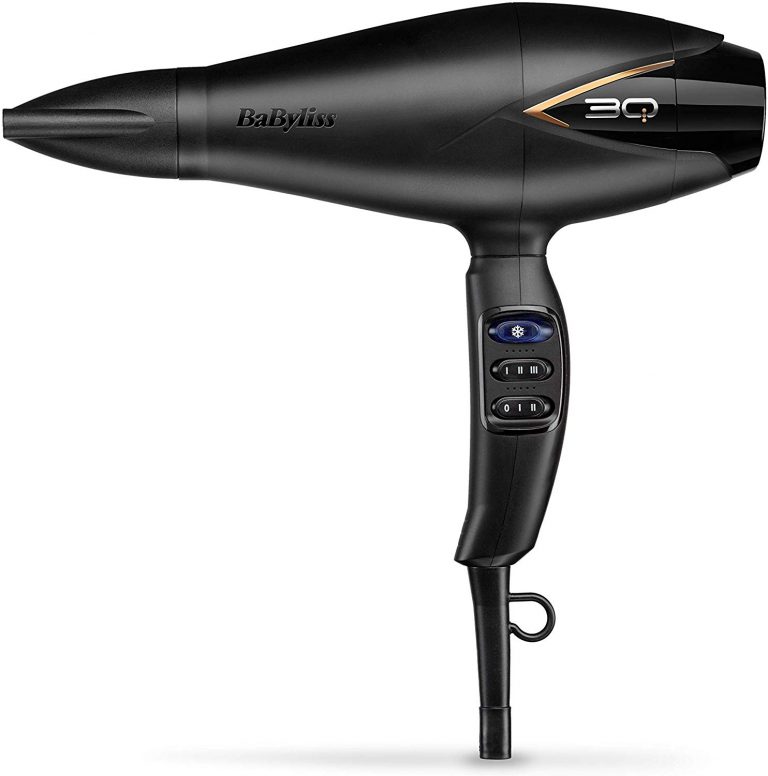 Babyliss 3Q 5665U Black Hairdryer
Babyliss are still one of the most recognised brands when it comes to anything hair styling related. They have actually been making hair dryers for well over 50 years now. Their flagship 3Q 5665U promises consumers a hairdryer that is lightweight, powerful, versatile and quiet all at the same time. It comes with a digital ION heating motor to give you maximum control on how you want to dry or style your hair.
The Babyliss 3Q is aimed at people who would like a salon quality blow dry at home. Its for folk who do not mind paying a bit more for quality. With its many different settings it can also cut the time in half it usually takes to dry your hair. Its also really good for keeping your hair from getting frizzy as you dry. People with thick hair also achieve great results from using it.
Inside the box you will find the 3Q hair dryer, Ultra Slim Concentrator Nozzle and product instructions. Please note this hairdryer does not come with a diffuser as standard. This may be a deal breaker for some of you but Babyliss say you do not need one with this hairdryer.
As you would expect from a hair dryer at the top end of the price bracket, the Babyliss 3Q comes with a huge amount of features. The picture above displays some of the features but lets try list all of them.
We understand that the reviewed product may not fit what everyone is looking for so we like to also recommend some alternatives. In the case of the Babyliss 3Q, we feel the main thing that will put people off is the higher price so here are some cheaper alternatives.
There really is not many things to dislike about the Babyliss 3Q and a whole lot of things to really like. Apart from the button placement on the handle, we cannot fault it. Its sleek black design looks amazing. Top of the range features provide you with lots of options on how you would like to dry/style your hair. Cold shot setting that actually works. A silent setting for times when you need to be extra quiet. A long 3 metre cable that eliminates being stuck in the one place whilst using. The 10 year guarantee is also a good sign that Babyliss have confidence in their product. 
We have also had a look around online and found stories from buyers whos heating motor has broken. They report a hassle free procedure to get it repaired and in some instances, actually being given a full brand new product. We also listed the Babyliss 3Q in our best Babyliss hair dryer list you can find here.
Babyliss have thought about just everything with this hairdryer. It is currently the most expensive hairdryer from Babyliss but as they say, you get what you pay for. If you are on the fence about purchasing this then we can only say go ahead. We fully recommend it and bet you wont be disappointed
Articles you may also enjoy