The key to having great hair is understanding what works best for yours so you can use the correct products and routines to keep it always looking at its best. We are going to do a few things different in this article compared to what other sites seem to be doing. We are going to try include a section for all different hairstyles so we have it all in the same place rather than a different page for each type.
Not only that we are going to recommend 3 products based on price range so you also have more choice depending on your hair style. They will be listed as best cheap, best mid range and best expensive product for your corresponding hairstyle. We will of course keep the list up to date if a better product hits the market at any point in the future. With that said lets get started.
Examples Of Hairdryers Used In This Article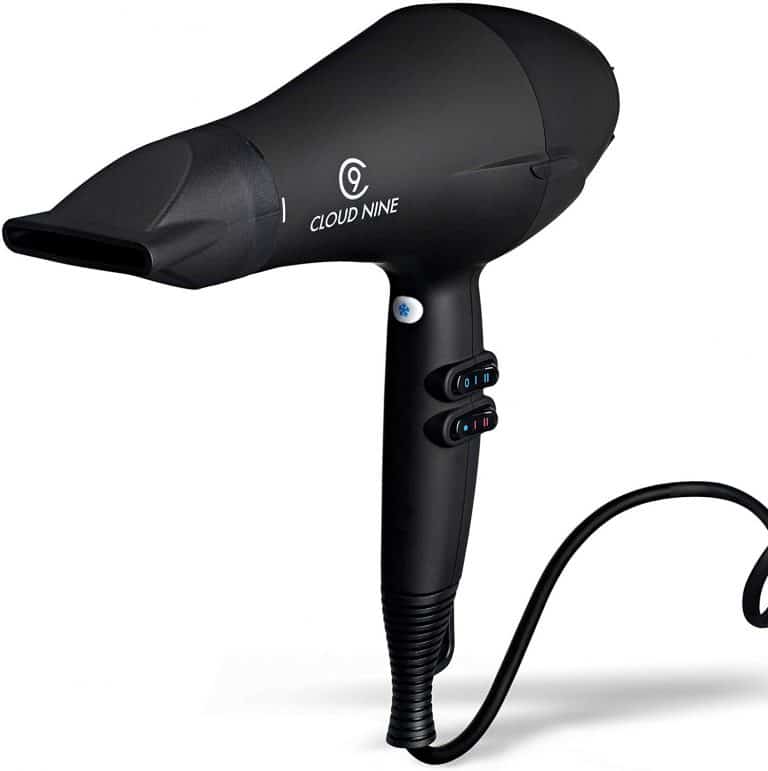 Cloud 9 The Airshot
ghd Air Drying Kit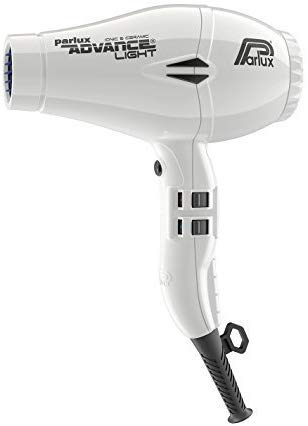 Parlux Advance Light
Best Hairdryers For Curly Hair
---
To find the best hairdryer for your hair type it is very important to understand what your hair needs and how to use a dryer to fit those needs. In the case of curly hair most people just think as long as it comes with a diffuser then its fine but there is more to it than that. To achieve consistent great curly hair it is all about sticking to the same proven routine. When i was younger and hairdryers did not come with all the great current features most people would tell you the best way to dry curly hair was to just let it air dry. Just make sure you squeezed the water out before getting out the shower and let it dry naturally. Being honest that sounds good in theory but in today's busy world its just not practical. We need our hair dried quickly. What the air drying system tells us though is that when it comes to curly hair, gentle is the key.
Curly haired people used to have a real battle before hairdryers came with all the current bells and whistles. One setting for speed and heat were certainly not ideal and left curly hair frizzy, lifeless and dry. Luckily that has all changed. The main things you should be looking for are:
A good diffuser ( can be purchased separately if needed )
Features like Ionic and Ceramic or Tourmaline
The more speed and heat settings the better
Having more speed and heat buttons will give you more control and help you figure out the best way to dry your hair for maximum results. If you currently have curly hair then you will know exactly what a diffuser is and probably already own one. They help dispense heat more evenly and also get farther into your hair. They are honestly a must if you have curly hair. Our recommended hairdryers come with a diffuser but remember they can also be purchased separately if you think another one might be better for your style. The bells and whistles features we mentioned that newer hairdryers come with are Ion, Ceramic and Tourmale. Some dryers may come with just one of these, some with two or even some with all three.
Ionic technology emits negative Ions instead of positive Ions that you find in a standard hairdryer. Studies say this can decrease hair frizz by up to 90%. If your curly hair gets frizzy after drying then make sure the dryer is Ionic. Ceramic and Tourmaline technology emits infared heat that drys your hair up to 50% faster and also with more protection against drying it out. As we said, gentle is key.
Best Cheap Hairdryer for Curly Hair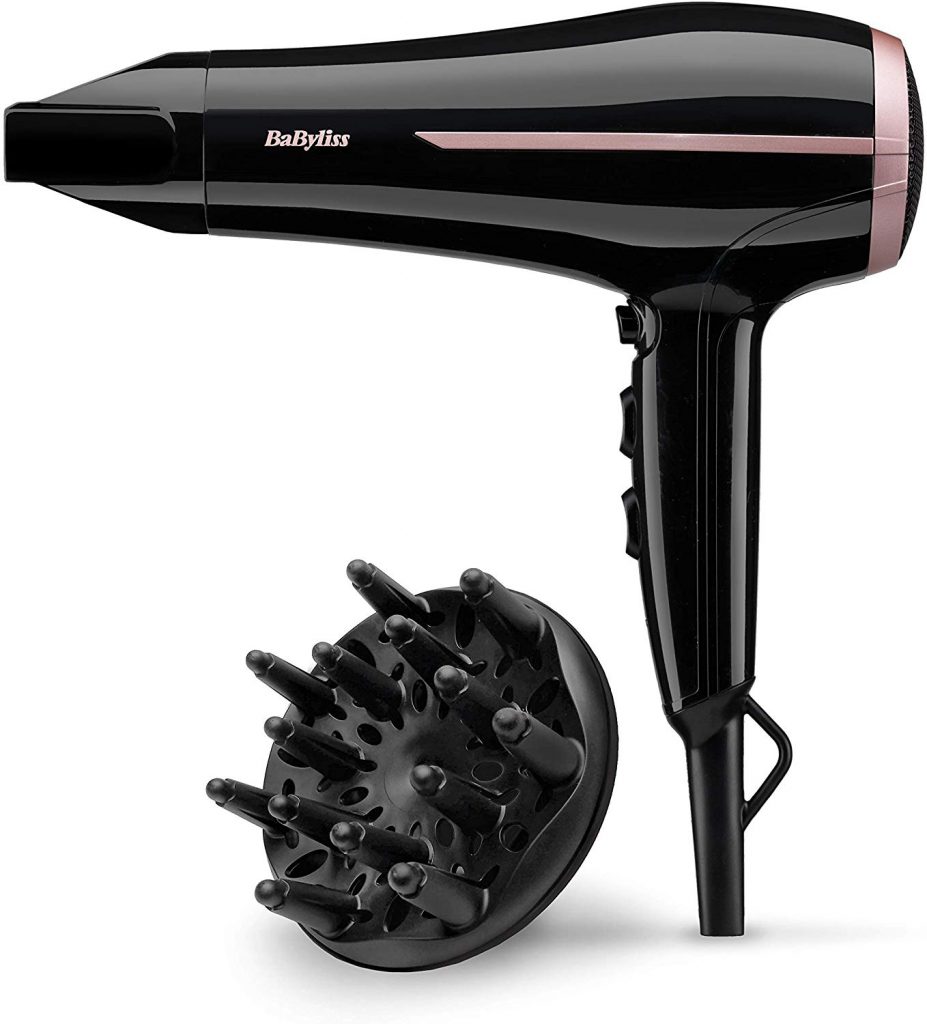 So after some digging around and testing we have decided to go with this bargain beauty from Babyliss. On the front of the box you will see Babyliss states this is a anti frizz curl boosting hairdryer and we found that to be very accurate. Features include:
Ionic Technology
Curl boosting diffuser
 2100w motor
 3 heat and 2 speed settings plus a cool shot button
 Detachable Nozzle
When we looked for something we classed as cheap we were aiming for something around £20. This hairdryer is not that far off and certainly fits the bill. Its Ionic technology leaves great frizz free results. It has enough settings to find the one thats right for you. The diffuser is also very good. We would have liked to have found one that also included some sort of infared heating but we need to be realistic at this price. We feel the Ion technology is more important for curly hair when on a tight budget. 2 small things we were not so keen on with this dryer. The power cable is 1.8 metres. We do not mind this but we know some folk prefer it longer. We also found the included nozzle could be hard to remove when its new. None of these issues are a deal breaker though.
Best Mid Priced Hairdryer For Curly Hair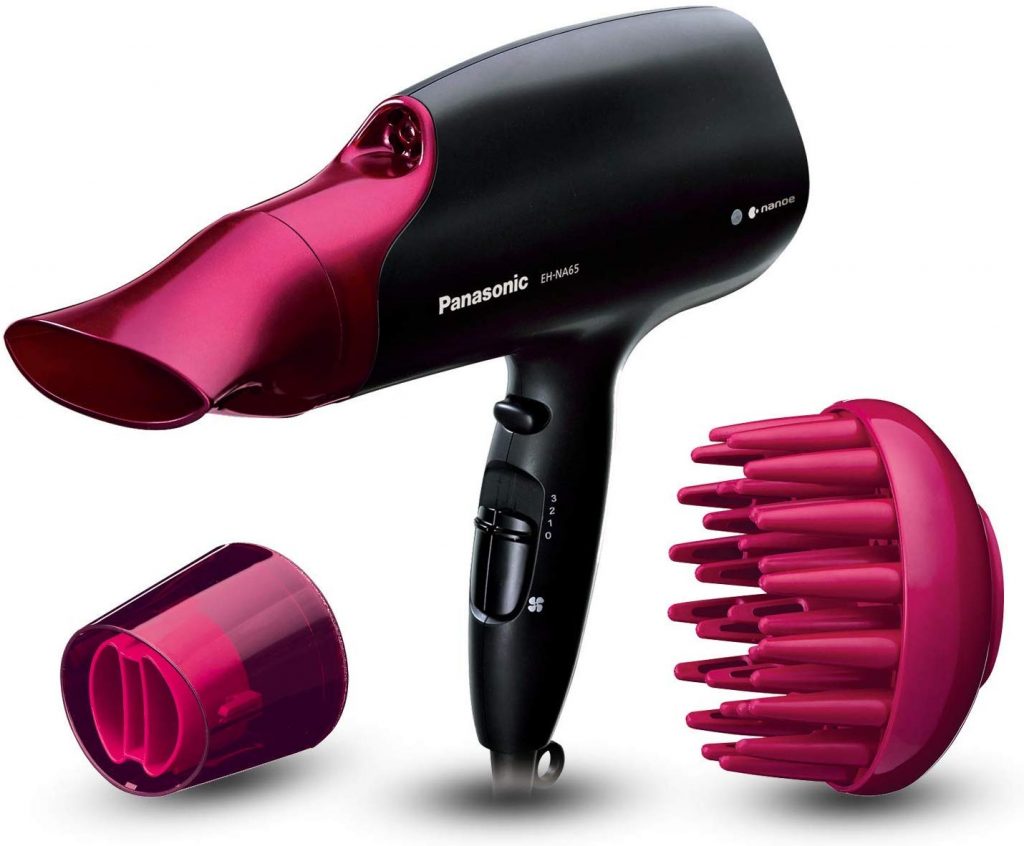 Our readers with curly hair will know the biggest problem they face whilst using a hairdryer is that their hair will go dry and lifeless. Nanoe technology has been created by Panasonic and works wonders with keeping moisture in your hair. Nanoe technology pulls water particles from the air and adds electricity to generate moisture particles that will leave hair soft, shiny and protected. Nanoe Ions produce x1000 more moisture than Ions found inside a standard hairdryer. Other features include:
2000w Motor
3 heat & speed setting plus cool shot button
Diffuser as well as 2 different sized nozzles
2.7 meter power cable
Weighs 600 grams
When we were thinking around the mid price of a hairdryer we thought around £60 was fair for a good quality dryer. This is a very good hairdryer if you have curly hair. The Nanoe moisture technology they talk about actually comes out of a barrel above the nozzle as you dry your hair. There is also Ionic technology inside and that is how it is so good at fighting the frizz. The top barrel does make the hairdryer look kind of ugly we will admit. It also has a lot of power settings so you can play around and find the right balance to suit you. This is an excellent hairdryer for the price.
Best Expensive Hairdryer For Curly Hair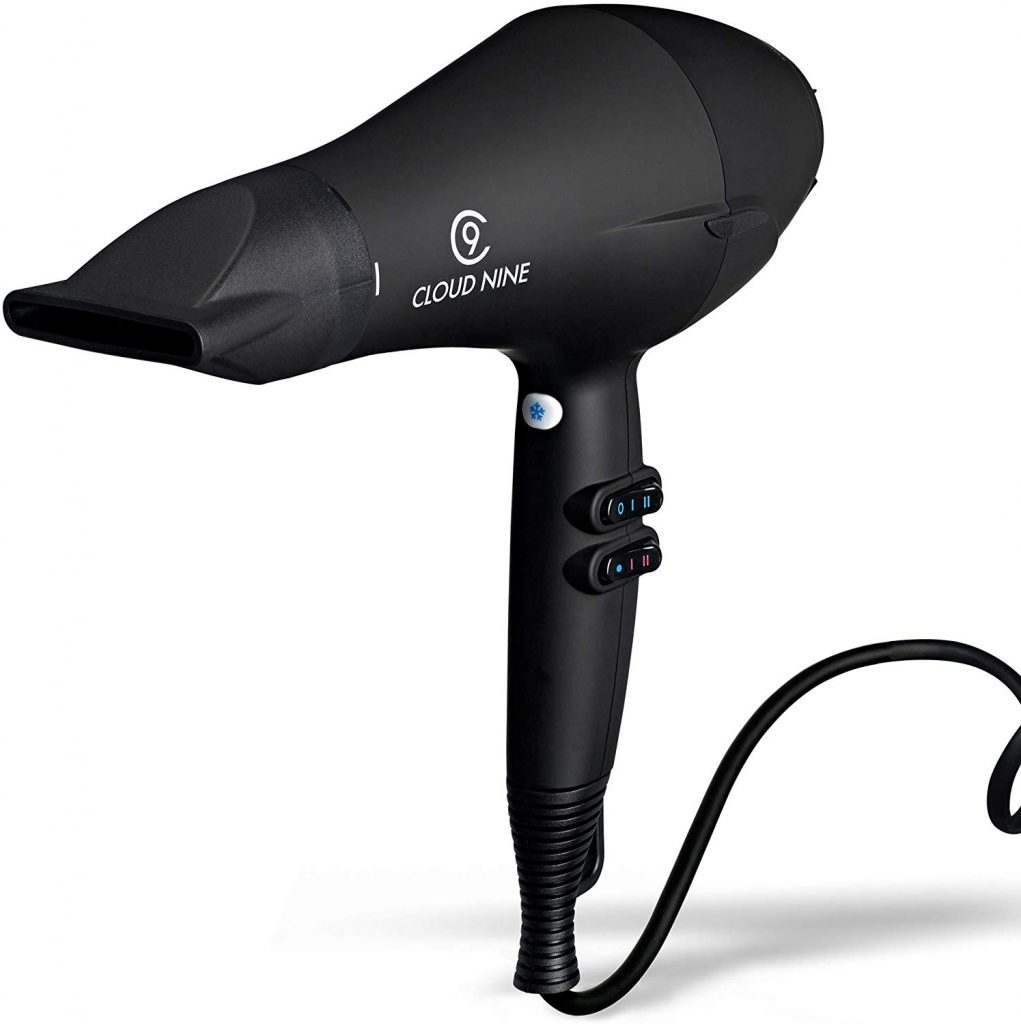 So we will admit that we struggled to settle on a hairdryer in the " expensive " range.  You will find the 
Dyson Supersonic tops most websites " best hairdryer lists
 " and rightfully so. It is the bench mark when it comes to hairdryers but at over £300 it is hard to recommend. If you can afford it then buy it. We also like the GHD Air Gift Set but that is 7 years old at the time of writing this and other similar priced products have over took them in terms of quality. One of those products is actually the hairdryer we settled on in the Cloud Nine Airshot. Funnily enough the Airshot with diffuser came out at the same price as the GHD Air gift set. The first thing we will say is you have to buy the Airshot hairdryer and diffuser separately which is odd but we have links below that take you straight to both items. The Cloud 9 Airshot does come with the perfect features for curly hair. It calls its Ion technology "Anti Static". It also comes with Ceramic and Tourmaline. Other highlights include:
2000w motor
2 slim nozzles ( 60mm & 75mm )
3 metre power cable
 Led temperature indicator
3 heat & 2 speed settings plus a cool shot button
One of the first things you notice about the airshot is it feels and looks quality. It has a sleek black colour and it sturdy but not too heavy. It just has that great balance and quality feel when you hold it. It comes with Ionic , Ceramic and Tourmaline features that are perfect for curly hair. It dries your hair fast but protected to keep your hair full of life and minimise frizz. The end result is hair that has a silky look and we highly approve. We picked around the £100 price as what we consider to be expensive in terms of a quality hairdryer. This is just our opinion though and yours may be different.
Best Hairdryers For Frizzy Hair
Let us explain why hair becomes frizzy without going too in depth and this turns into a massive read. Your hair becomes frizzy when it does not have enough moisture. To compensate for this it actually seeks moisture from the air around you. Ever wonder why your hair goes even frizzier in humid weather?. Thats because the air it is drawing in is warmer resulting in even more frizz. 
Lets go over some basic steps to do before you even get to the hair drying stage:
Having the shower heat really high actually takes even more moisture from your hair. If possible, turn it down as much as you can.
 Using hair styling tools on your hair every day is really bad for it. It will get damaged from the heat. The same goes for washing your hair everyday. Experts do not recommend this as you will be washing away the natural oils your hair needs. Try wash and dry your hair a couple of times per week and use hydrating shampoo & conditioner if possible.
Do not use rough towels on your hair. A lot of folk may not know this but harder towels can actually draw moisture from your hair quicker thus leading to frizz. Use soft towels or even a micro-fiber towel.
So with the starter tips out of the way what exactly should you be looking for in an anti-frizz hairdryer?. Its actually not very different from what we looked for in hairdryers for curly hair above. Ionic technology is a must in any. One with tourmaline will be great as the infrared heat will be less damaging and help the hair retain moisture. Lets see what we came up with.
Best Cheap Hairdryer For Frizzy Hair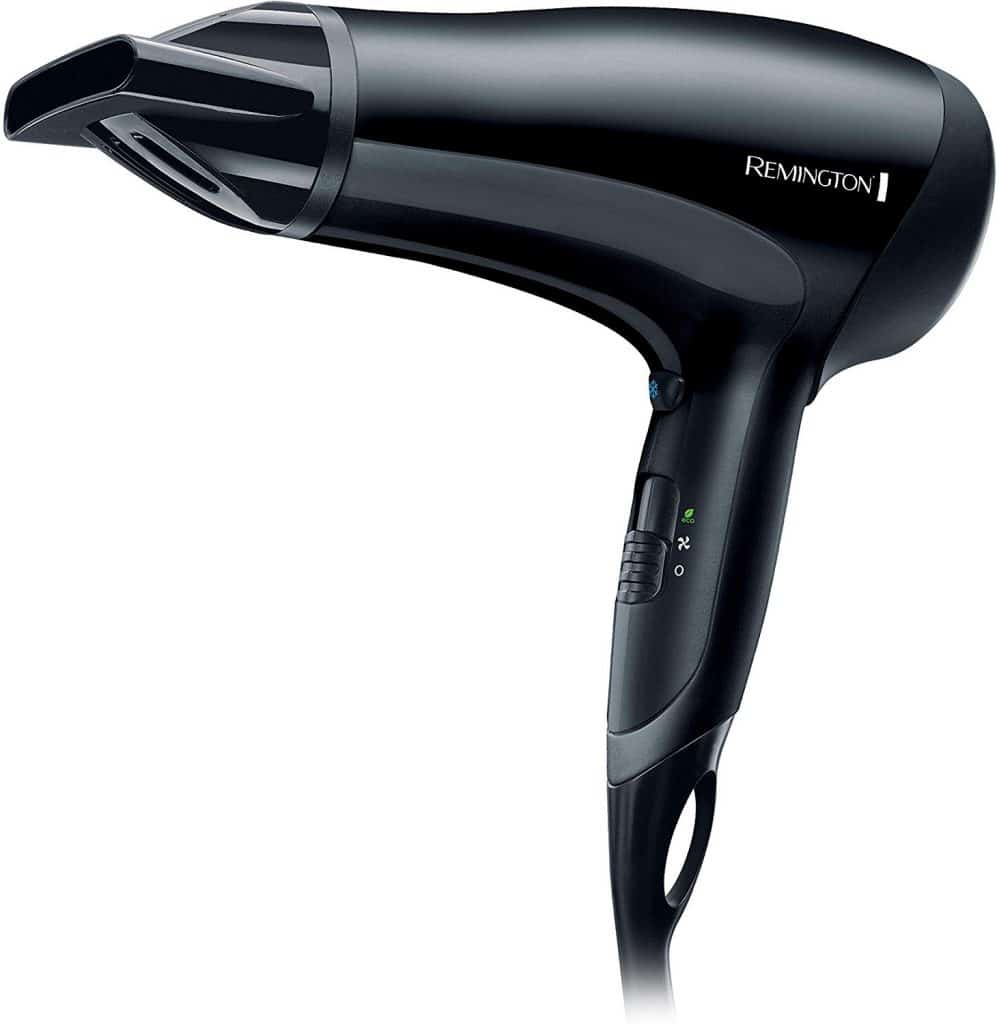 So for our cheap dryer for frizzy hair we have went for this bargain from Remington. Its hard to believe but this hairdryer usually sells for just over a tenner. Amazing quality & features for something so cheap. It comes with a ceramic Ionic grille so you know its good for combating frizz. It also has a nifty "Eco" setting. Using this setting generates a medium heat that saves energy so its great if your mindful of that type of thing. Other features include:
2000w motor
3 heat, 2 speed settings plus cool button
Lightweight
So a couple of things on the not so great side of things. We did find this dryer to be a bit loud. We are not talking hurt your ears loud but louder than some. We would also remind people that this hairdryer cost just over £10 so its obviously not gonna have the quality feel and power of more expensive ones. We still find this to be a real bargain and does the job well for someone with frizzy hair who wants to dry their hair with no fuss.
Best Mid Price Hairdryer For Frizzy Hair
So this is not the first time the Remington Proluxe has featured in one of our "best" lists and probably wont be the last time either. Its a quality product at a great price. It looks great and has that solid quality feel when you hold it. Ionic technology to fight frizz of course. It also comes with a technology called OPTIheat. This concentrates heat into the middle of the airflow and really lets you target areas of your hair more precisely. Other features include:
Powerful Salon quality 2400w motor
5 year warranty
3 metre long power cable
2 different size nozzles & diffuser
Only negative worth noting with the Remington Proluxe is you have to be careful with it. Seems easy to scuff so just watch what your doing and it will be fine.
Best Expensive Hairdryer For Frizzy Hair
We are very glad to get the ghd Air into our list. We mentioned this hairdryer in our best expensive curly list above but felt some newer dryers were better for curly hair. For a great frizz fighting dryer you cant get much better than the ghd Air though. When this released ghd proved their success with hair straighteners was no fluke. A sleek black look compliments a well balanced feel. Its powerful enough to half most peoples drying time and leaves hair with a frizz free smooth finish. Notable features include:
Salon quality 2100w motor
2 speed & 2 heat settings
Ionic technology that destroys frizz
3 metre power cable
Very quiet compared to most hairdryers
We wouldn't exactly class this as a negative so bear with us here. The standard ghd Air comes with the hairdryer and 1 nozzle. For around £15 more you can purchase the ghd Air drying kit. For this you get 2 sectioning clips, a diffuser, hairbrush, soft protective cover and a storage bag. As you can probably guess we think it is a no brainier to buy the drying kit. If you bought the diffuser separately on its own then that would cost you £15. To get all the extras in the drying kit for the £15 is a great bargain. We will add a link to both below.
You can also read our full in-depth GHD Air Review here
Best Hairdryers For Fine Hair
And so we come to the somewhat confusing style of fine hair. A lot of people confuse fine and thin hair so we will quickly tell you the difference. In terms of thin hair, think of a 2 inch by 2 inch square right on the top of your head. If you pulled the hair right back and looked, you would see more scalp in a person with thin hair than you would a person with normal hair. Thin hair basically means how close hair strands are to one and other on your head. With fine hair it is actually about the texture of your hair. Fine hair will feel silky when you run your fingers through it. The best way we can summarise fine hair is if you take a single strand of hair. Fine hair will be much thinner in diameter. Hence where the confusion between thin and fine hair happens.
So what should we be looking for in a hairdryer if we have fine hair then?. Most folk with fine hair say they biggest issues they face is hair being more prone to breakage, lacks volume and basically looks lifeless. To counter this we want a hairdryer that drys gently and protects the hair plus adds volume. Ionic technology is a must to eliminate frizz. Another key feature is Ceramic technology. This is an infared heat and is far less damaging to your hair during drying than standard hairdryers. A tip is also to dry your hair upside down to add volume. Another tip is to not rub your hair dry with the towel. Instead, try pat your hair gently. You will see the difference.
Best Cheap Hairdryer For Fine Hair
Here we have this cheap & cheerful bargain from Remington. The pro-air turbo ticks off the basics that you will need if you have fine hair. These include:
Ionic & Ceramic technology
Powerful 2400w motor
Diffuser & Nozzle
 Lots of speed & heat settings
Cool & turbo shot buttons
In terms of the negatives, we did find the nozzle stiff to get on and off but have read this gets better after time. The design when you hold it and play around with the buttons feels a bit odd and will take time to get used too. Overall its a does what it says on the box decent hairdryer. Did we mention cheap?
Best Mid Range Hairdryer For Fine Hair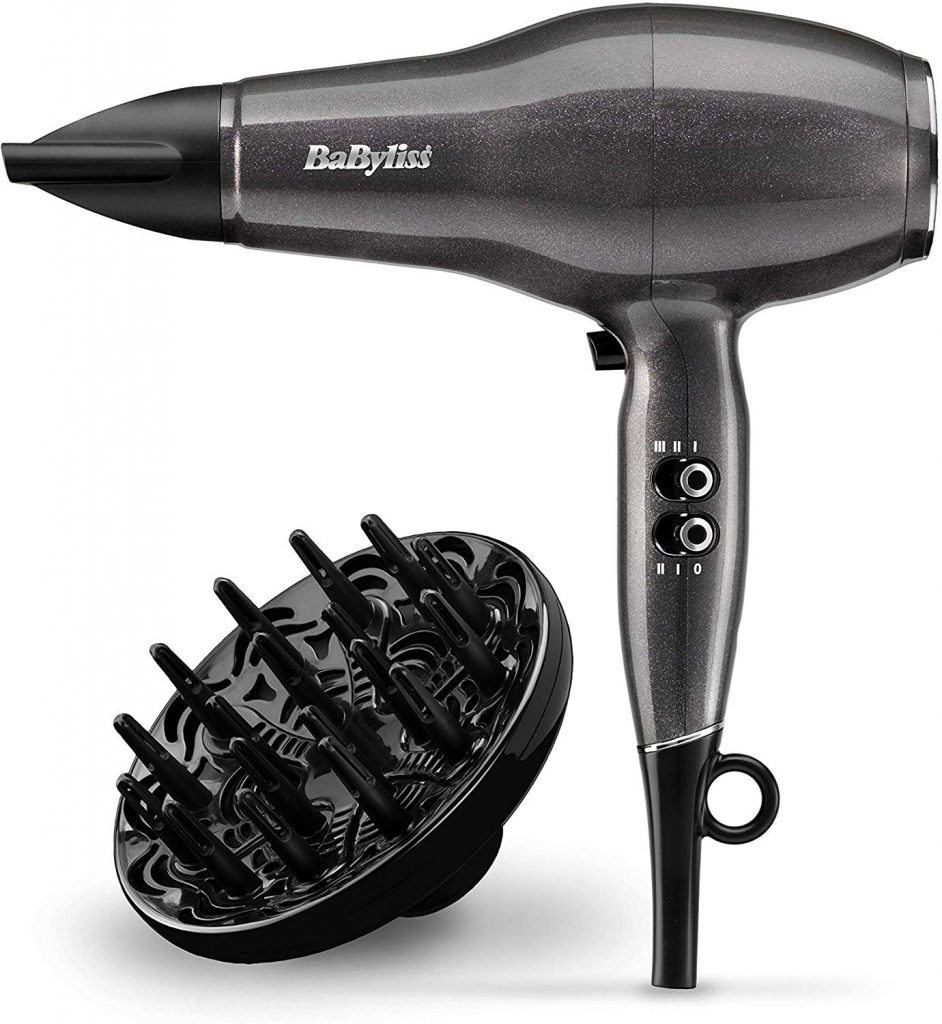 Babyliss Platinum Diamond
The Babyliss Platinum Diamond hairdryer was released in early 2019 so it is very new at the time of writing this. It comes with diamond infused ceramic technology that not only fights frizz but leaves hair smooth and shiny. Other features are:
2300w salon grade motor
Comes with diffuser
3 heat & 2 speed settings with cool button
 Ionic & diamond ceramic technology
 We really like the speed this hairdryer drys hair. It really does the job super quick and because its ceramic you know its not drying your hair out. It is also very light and slimline to hold. Its a solid mid price hairdryer you should expect to be using for the next few years. The only negative, if you can even call it that, is the "diamond" infused ceramic technology it comes with. We are pretty sure this does not make any difference compared to standard ceramic technology. Think adding the diamond word into it is a bit of a marketing ploy when there really wasn't even any need. Its a great hairdryer regardless.
Best Expensive Hairdryer For Fine Hair
Parlux may not be as well known as say Remington or Babyliss we admit. They sell more to the commercial side of the haircare industry but that should tell you something about the quality. Salons all over the world use Parlux hairdryers and they are not as expensive as you might think. The Parlux Advance comes with a new motor technology called K-ADVANCE that promises salon quality. The hairdryer is light and small but very powerful. It also dries hair in half the time whilst saving energy. Another new technology is called "anti-heating" and this keeps the front half of the dryer much cooler than a normal hairdryer. Other features are:
2200w K-ADVANCE motor
Ionic & Ceramic technology
Built-in silencer greatly reduces noise
All these features are not just fancy marketing terms and actually make the Parlux a great expensive hairdryer. We say expensive but you get a lot of product for around £100 or so.